The principal facade of Narni's Cathedral, faced on piazza Cavour, is characterized by a porch built during the renaissance, which frames three marble doors with architraves under a low arch, which make this church one of the most beautiful churches to visit in Umbria. 
From Piazza Garibaldi you can enter to the lateral entrance with a massive stair which arrives at the door protected by two lions.
The facade and the Renaissance Porch.
The porch is of renaissance style and made by ancient Lombard Masters.
Made by three wide arches, sustain by two columns and by a shelf placed in the corner of the Bishop's Palace which replace the third column, removed in the 1832 to make the communication between the Piazza Cavour and Piazza Garibaldi more comfortable. For this reason one part of the porch's floor was scrapped, which at that time was connected by a stair with the square under. 
Above the arches, in the outside part, runs a band with festoons, cherubs and coats of arms; you can recognize the coat of arms of Capitolo of San Giovenale, that of the City and that of the Bishop of that time, Carlo Boccardo.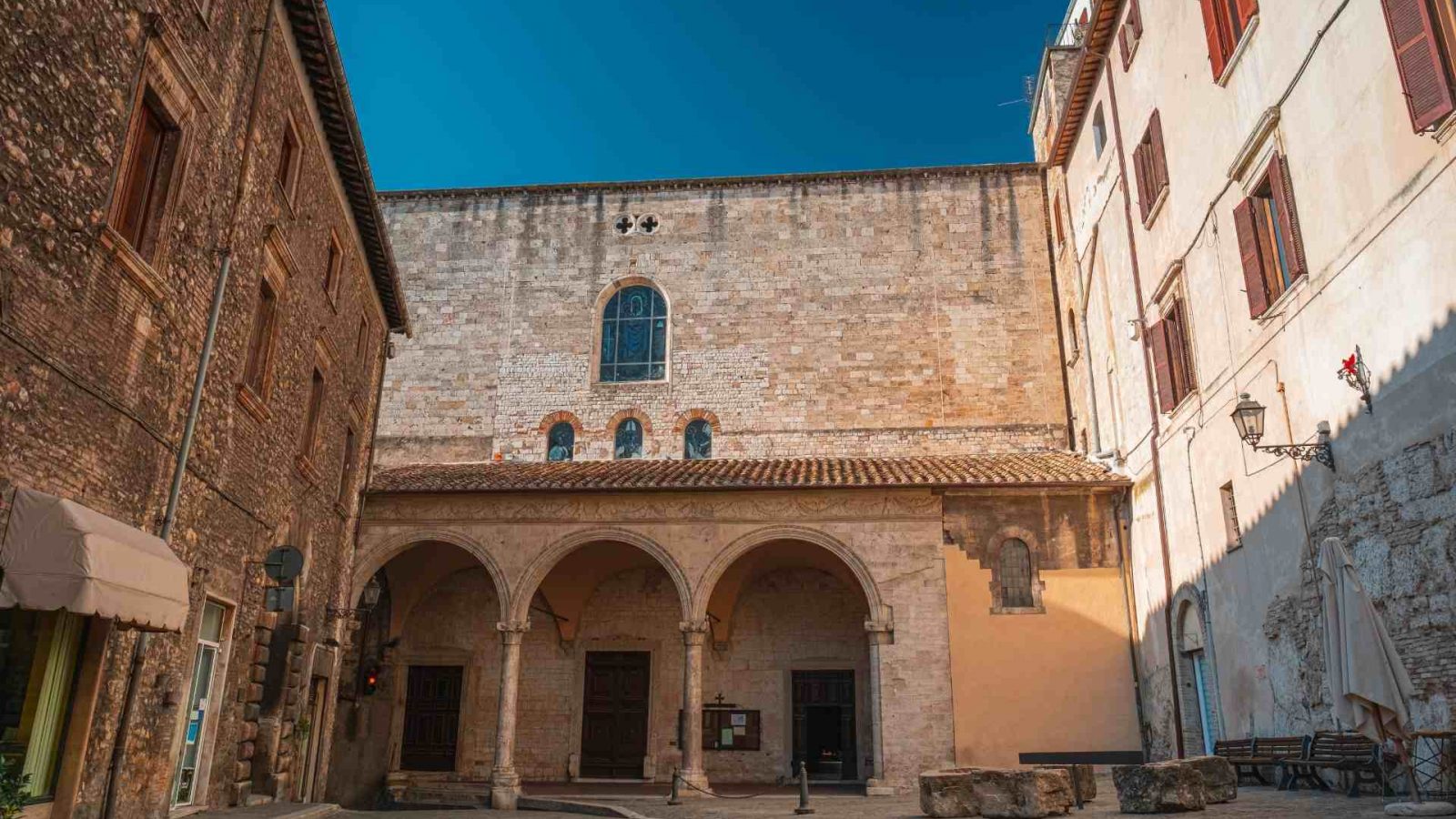 The visit to the Cathedral.
Continues the visit to the Cathedral:
Go back to the Cathedral's page.
Cathedral of San Giovenale
Piazza Cavour – 05035 Narni TR

Opening hours: 
from 8am to 12.30pm
from 3.30pm to 7pm
It is suggested to park the car in the Suffraggio's parking lot and go up with the elevator until Via Garibaldi reaching Piazza Cavour.
Continue to walk with us discovering what to see inside the walls of Narni.
Or discover the points of interest of Narni and of its territory: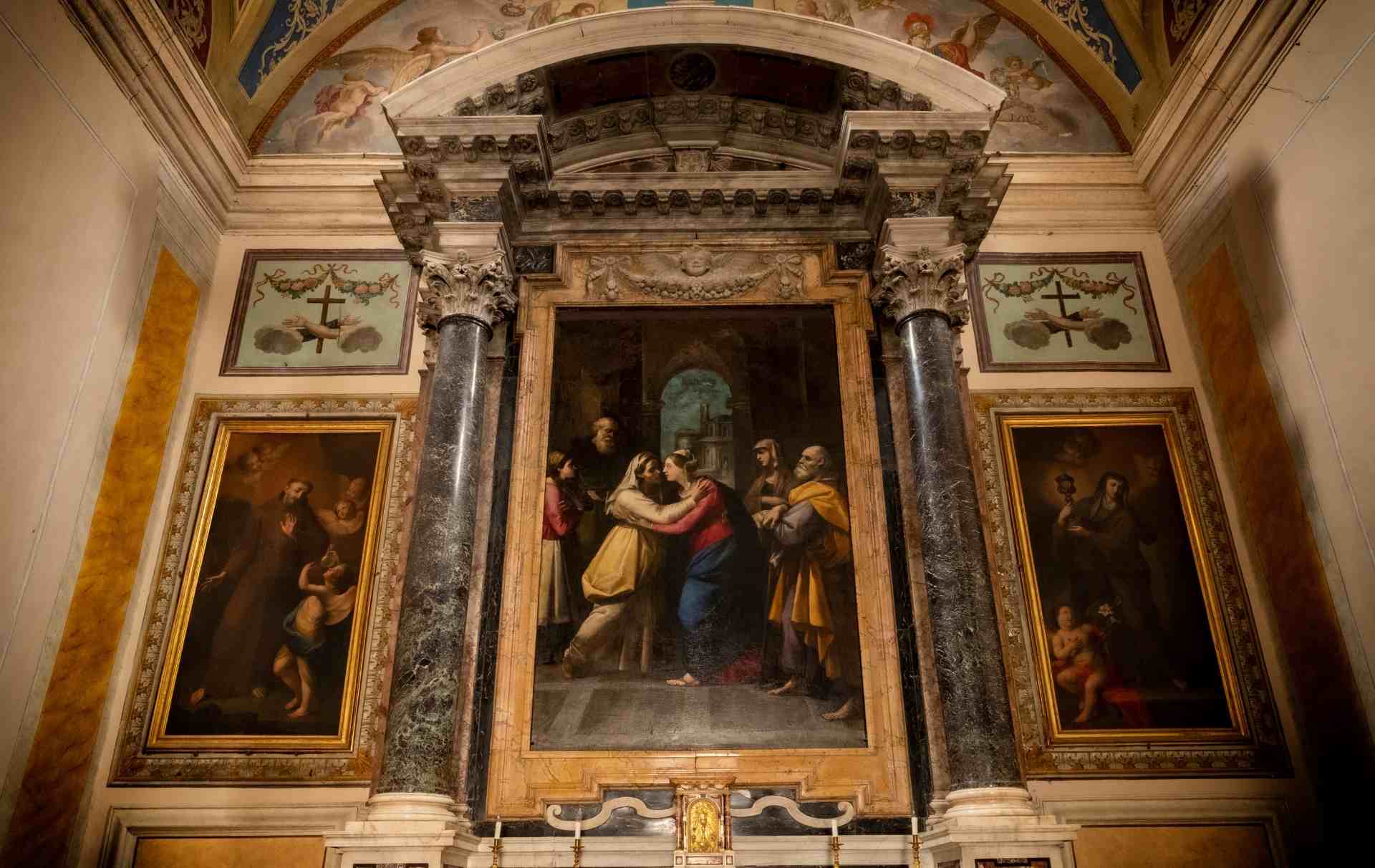 Church
The charming Church of Santa Restituta is meeting going down through Via Mazzini before Piazza Galeotto Marzio. The Church of Santa Restituta and the Monastery
Learn more