The Church of  Santa Margherita was built in the heart of the town of Narni, at the beginning of the XVII century. Near the building that was the monastery of the Benedictine nuns, now suppressed.
The Church of Santa Margherita: the pearl of Baroque.
The architecture of the church is late sixteenth century: the  particularity is given by the bipartite facade and the travertine portals dominated by festoons and stucco ornaments.
The upper part is adorned with two windows with an oval top and a tympanum, in harmony with the lines of the rest of the facade, that completes the artwork.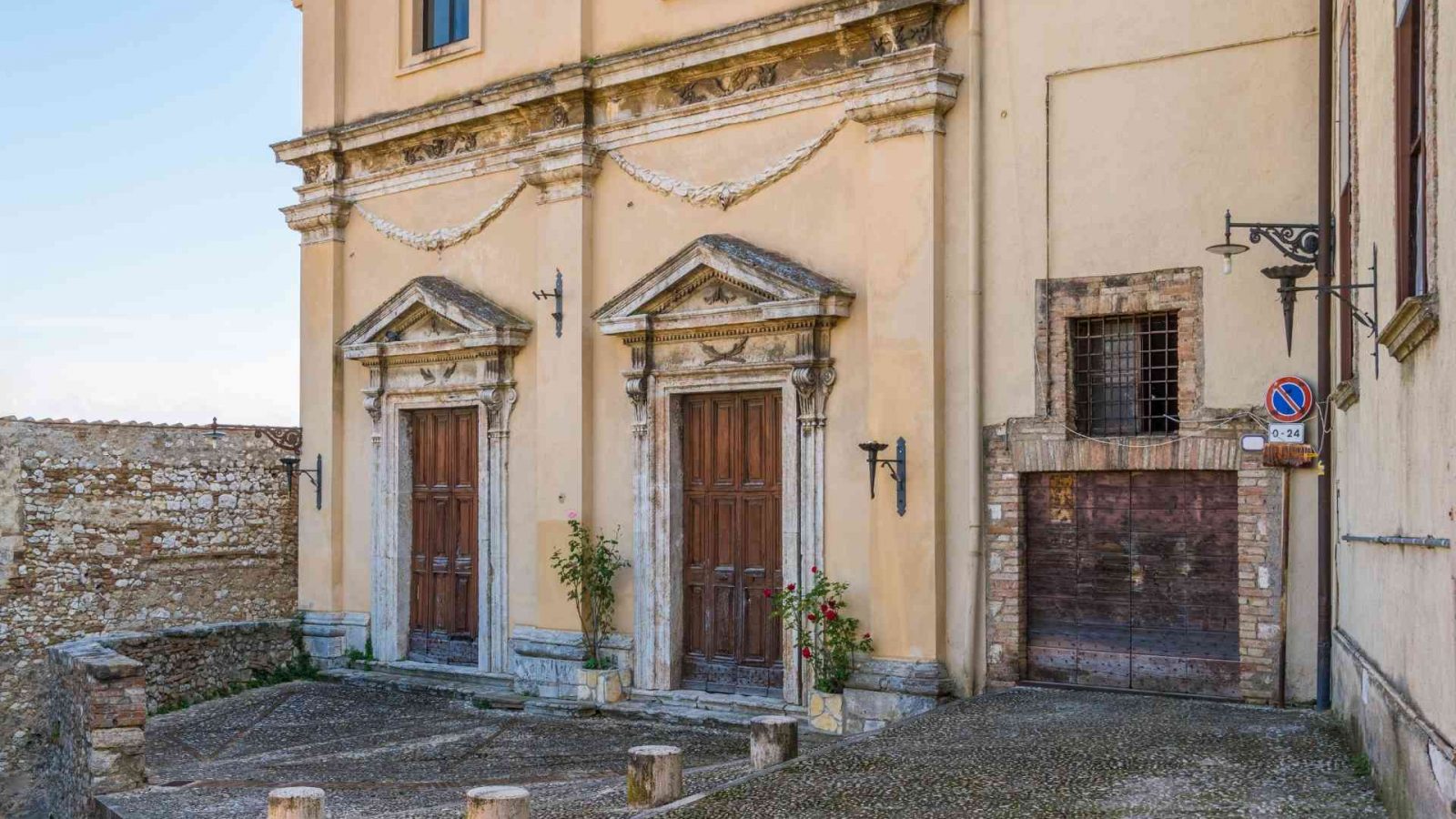 Inside the church: the frescos by Zuccari brothers.
The inside of the building has a baroque style which gives solemnity and luminosity to the entire structure.  
The vault is decorated by numerous stuccos and the central, the biggest, represent Santa Margherita, to whom is devoted the church.
The inside walls are decorated by the frescos by the Zuccari brothers, probably by the hand of Federico, who had represented the episodes of Saint's  life: from the catch to the prove of hot oil; to the flagellation until the decapitation. 
On the lateral side of the altar, the frescos represent the saints, while the apse is decorated with numerous grotesques which give vivacity to the whole artistic complex.  
The canvas of the major altar represents the Madonna in Gloria between Santa Margarita and San Bernardo. There are also other canvases that represent Santa Caterina D'Alessandria and Santa Caterina from Siena.
The blessing of the Mezule knights during Corsa all'Anello.
In May, and f even for the "Rinvincita" in September, the Church of Santa Margherita become frame of one of the most important events for the inhabitants of Terziere of Mezule: the Knights' Benediction which takes place a few days before the beginning of Corsa all'Anello.
The Knights' Benediction is one of the most suggestive events of the competition and it takes place inside the churches symbols of the three Terzieri: San Francesco for Fraporta; Santa Maria Impensole for Santa Maria; Santa Margherita for Mezule. 
According to the tradition, at the end of the event, the knights, accompanied by the noble families, the court and the musicians,  bring a rose to the patron San Giovenale.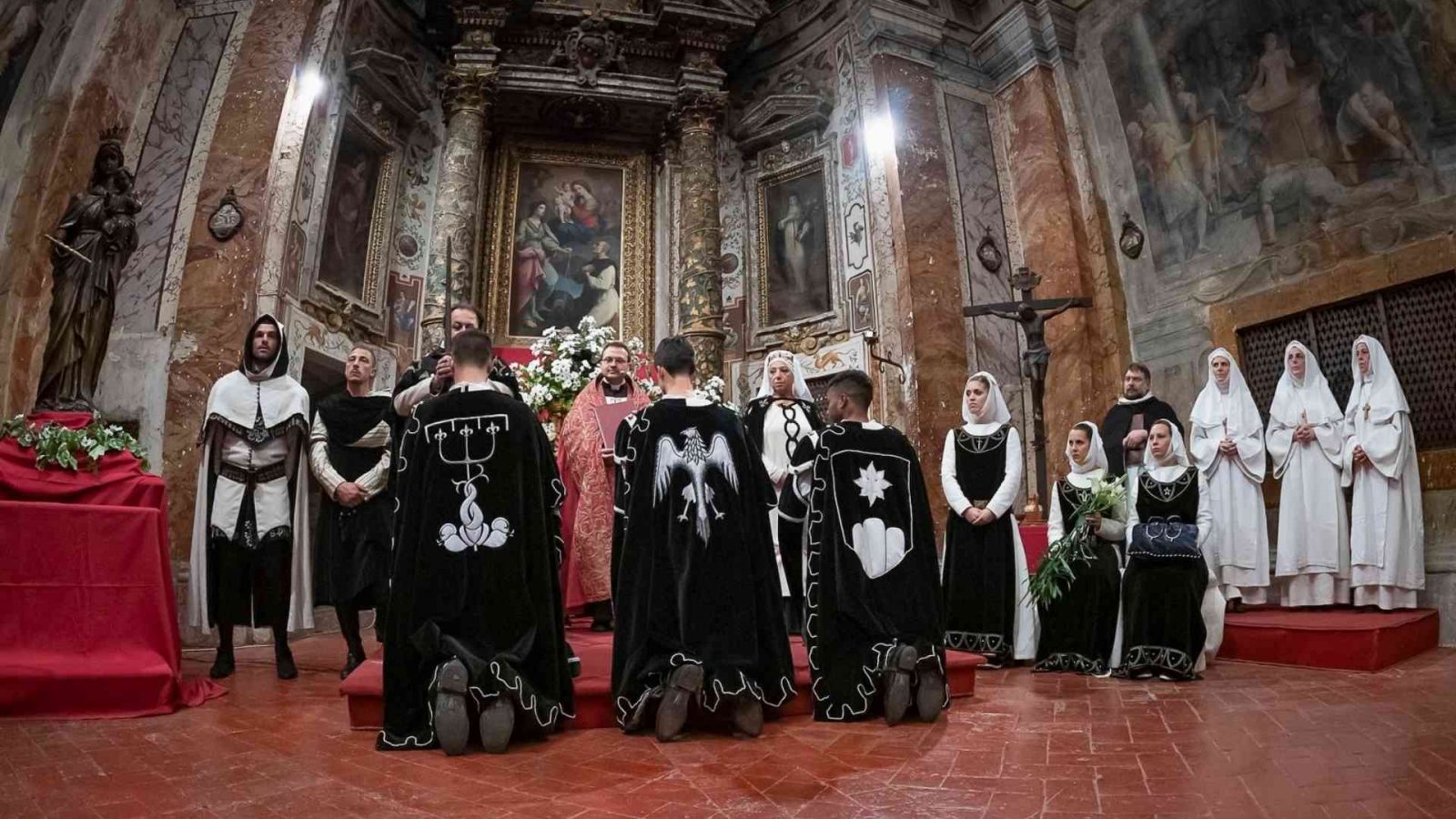 Church of Santa Margherita
Via Quintiliano Cardoli, 23, 05035 Narni TR
The church today is open and visible every day from 9am to 6pm.
Every Sunday from June to September there is the celebration of the Holy Mass at 9am.
You have to park the car at the Suffraggio's parking lot and go up with the elevator which will take you to Via Roma.
Continue to walk with us inside the old town of Narni and discover the next stop.
Following the long itinerary, after reached the Via del Pozzo della Comunità:
Or discover the points of interest of Narni and of its territory: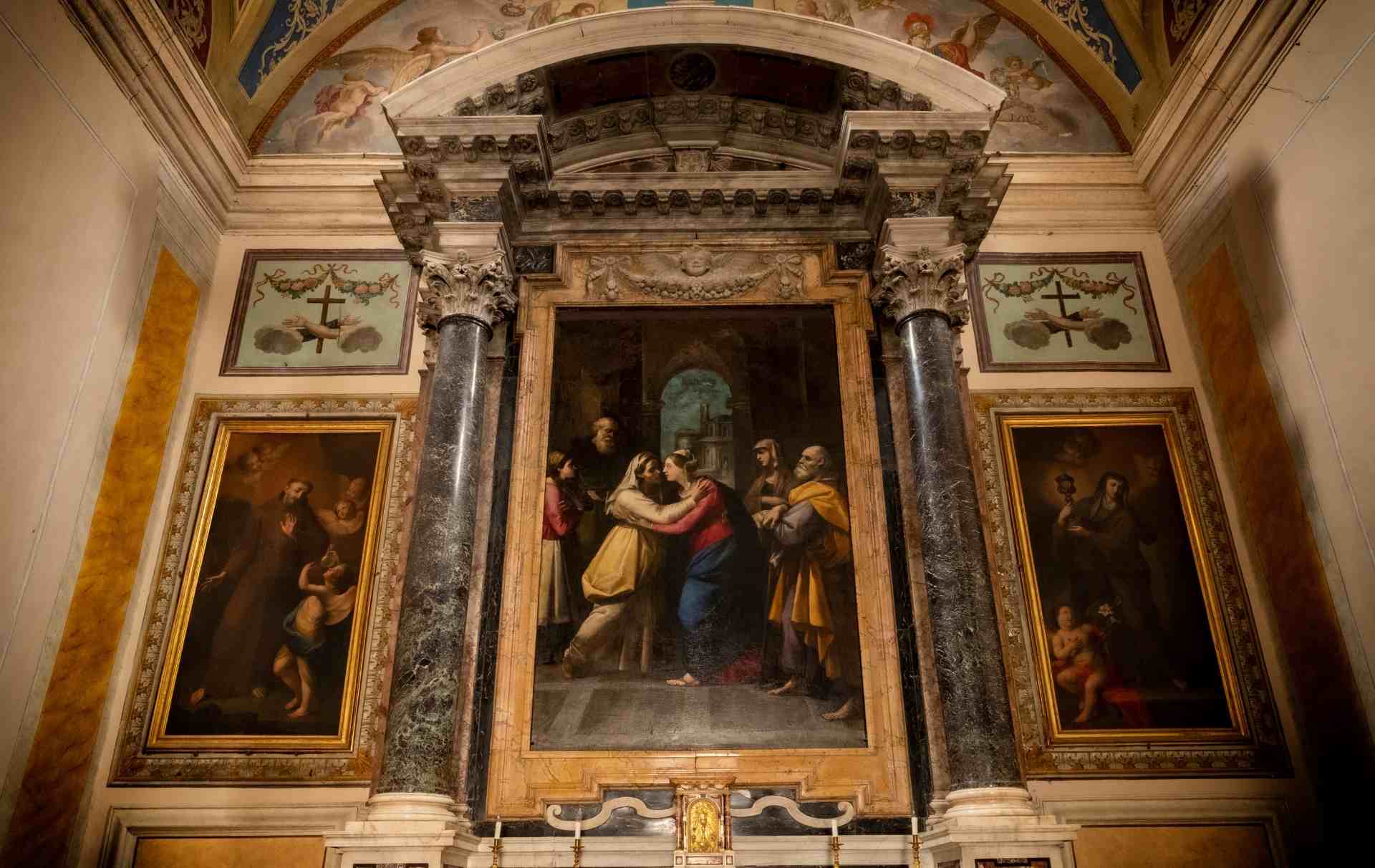 Church
The charming Church of Santa Restituta is meeting going down through Via Mazzini before Piazza Galeotto Marzio. The Church of Santa Restituta and the Monastery
Learn more