The charming Church of Santa Restituta is meeting going down through Via Mazzini before Piazza Galeotto Marzio.
The Church of Santa Restituta and the Monastery of the Clares.
Was the bishop of Narni Pierdonato Cesi in 1563 to give, at the instigation of the noble Paolo Orsini from Narni, the ancient parish church of Santa Restituta to the Franciscan Sister Eusebia Borghese from Siena, to erect alongside it what became the Monastery of the Clares.
The works of the church and the monastery ended in the first years of the 1600, even thanks to the financial support of the marquise Paolo Emilio Cesi who even built the major altar and painted the canvas by the Cavalieri d'Arpino.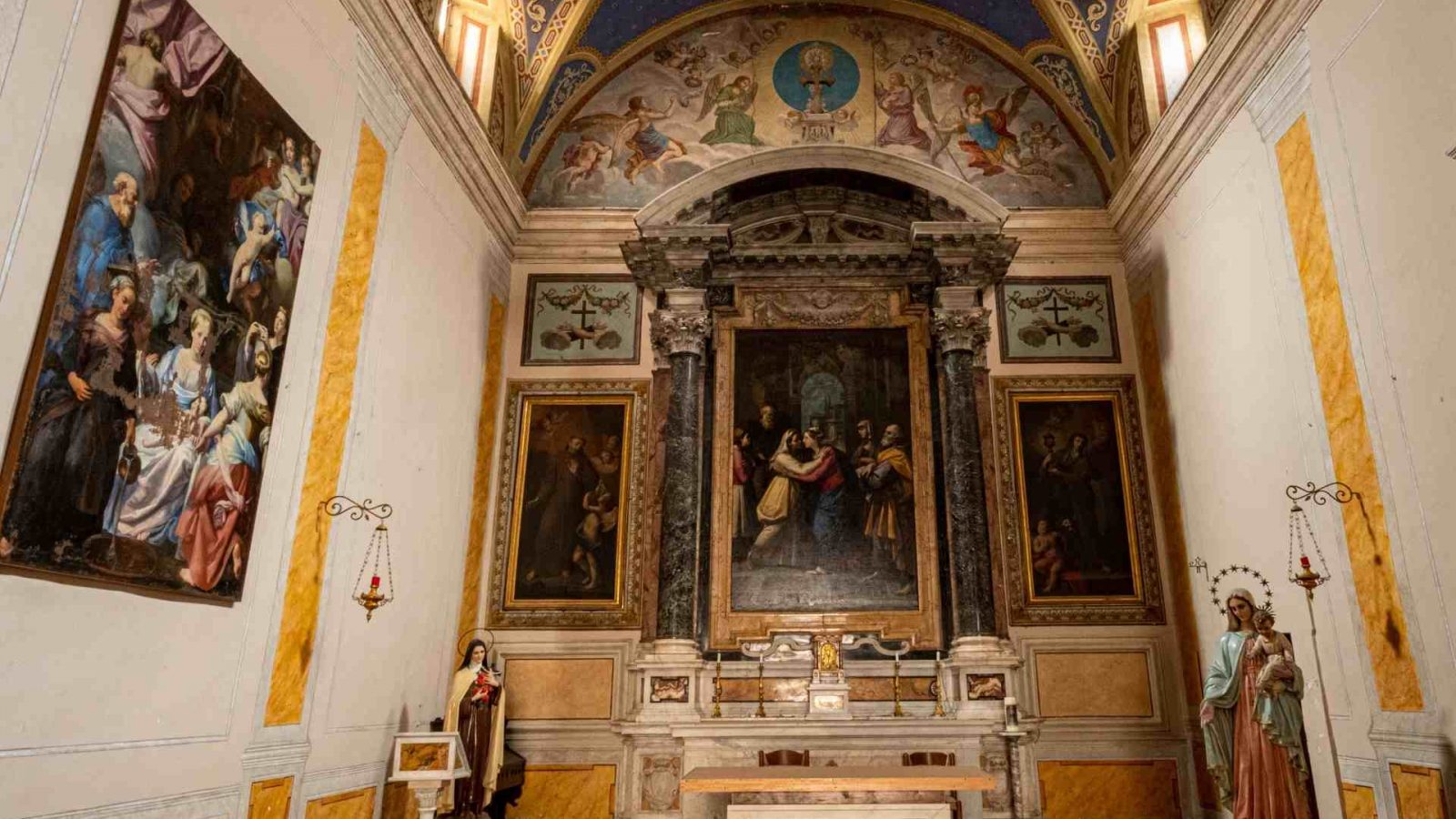 A small treasure chest of art.
Interesting is the entrance , from which you can enter by a stairs, with a door with a madonata frame , crolled shelves with masks on the front, and a bezel gable with a central shell. 
The little church preserves inside prestigious frescos : 
dominate the major altar the canvas of the Visitations of Maria to Santa Elisabetta her cousin, belonging to Giuseppe Cesari, the Cavalier d'Arpino dating 1603; 
next to this, two paints belonging to Gaetano Sortini which represents San Francesco and Santa Chiara of 1765; 
on one of the two walls, the altar which hosts the canvas with the Martyrdom of Santa Restituta; 
on the other wall, in the past an altar dedicated to Santa Filomena, today there is the Nativity of San Giovanni Battista, realized by Antonio Gherardi – the canvas , in the past belonged to the disappeared Church of San Giovanni Decollato, hosted inside the Church of San Francesco. 
The church venerates the Virgin Mary with the title of Madonna del Carmine.
Strada Mazzini, 49, 05035 Narni TR
The church is usually closed; there is the celebrated mass on the occasion of the Madonna del Carmelo on July 16.
Park the car into the Suffragio Parking and go up with the elevator until Via Garibaldi, go towards Piazza dei Priori and then towards Via Mazzini.
Continue to walk with us discovering what to see inside the walls of Narni.
Or discover the points of interest of Narni and of its territory: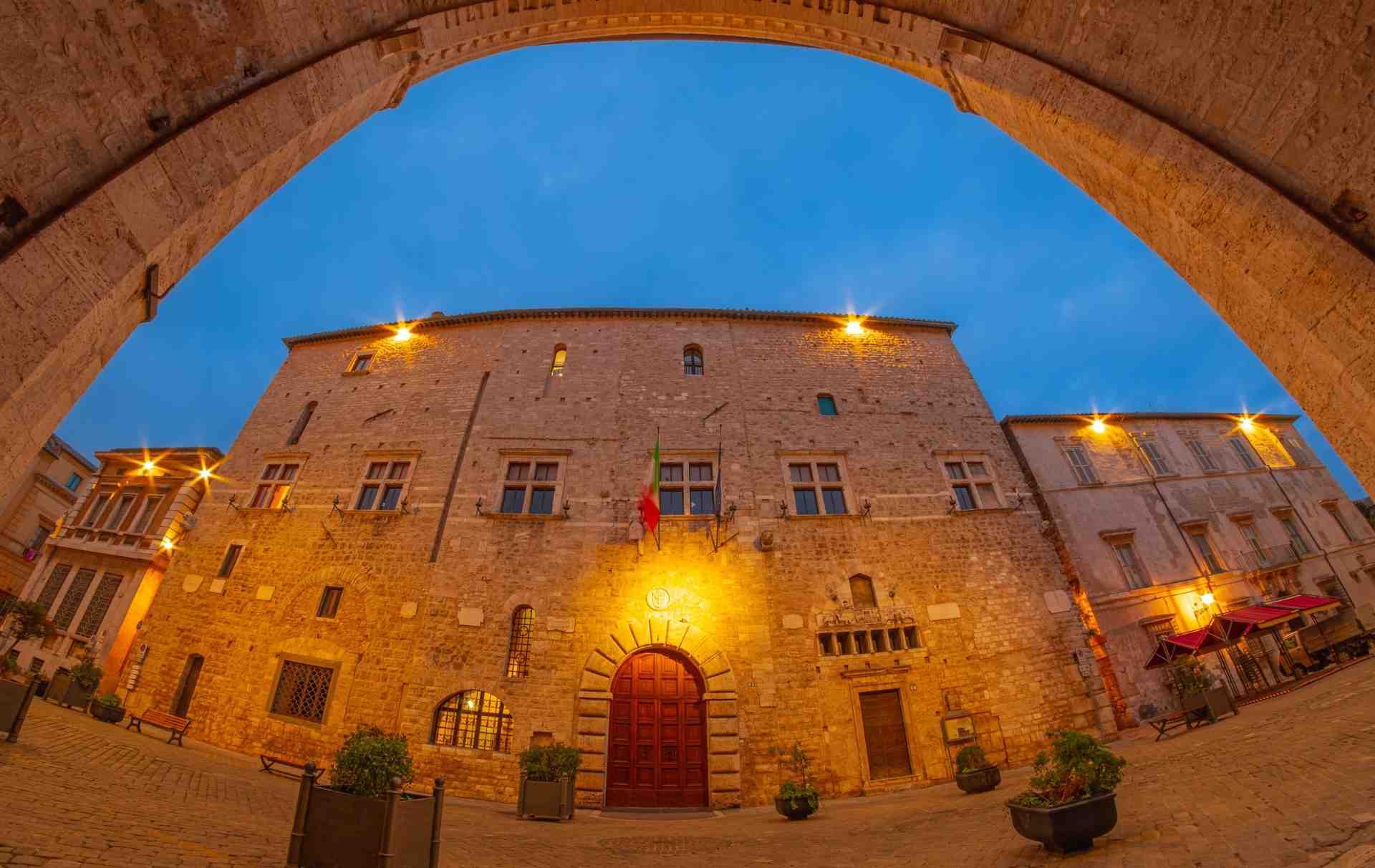 City of Narni
The Municipal Palace, is in front of Priori Palace and, with its mole, the homonymous square in the center of Narni. The Podestà Palace, today
Learn more