The findings in Molino del Passatore location and those into the Grotta dei Cocci (Cocci Crave) push us to think that the hills of the territories of Narni were inhabited already in the Prehistoric period and then in the Bronze age. 
The Umbrian populations were built after the first settlements, including that placed in a strategic position called Nequinum.
The prehistoric age and the elephant in Eroli Palace.
The archeological attestations of the populations of the Narni territory in prehistoric age are known only for the few artifacts related to the lower Paleolithic found Molino del Passatore location – near Taizzano – in dubious connection with the tusks of elephas antiquus found in the area and now exhibited in the museum of Eroli Palace.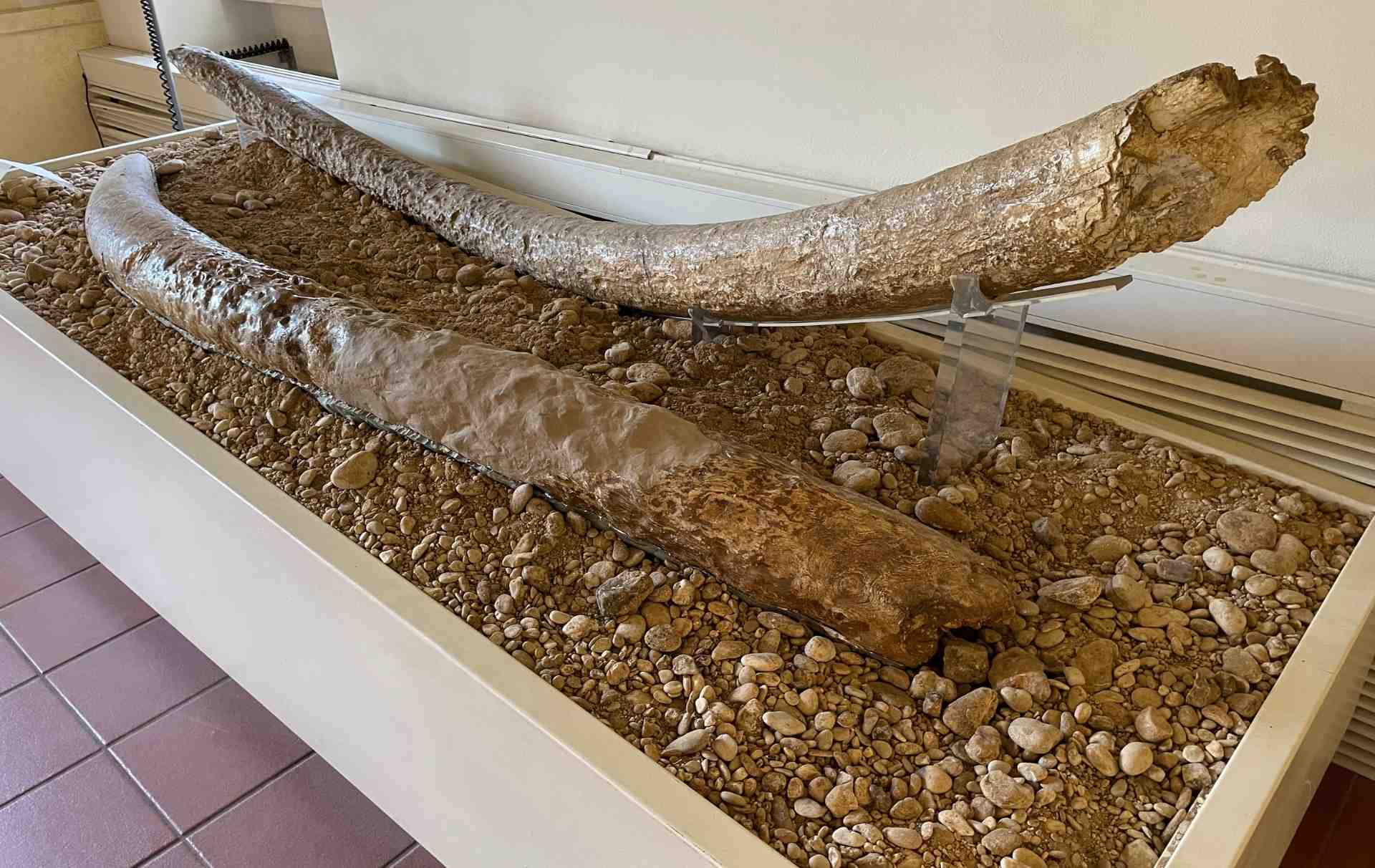 The bronze age and the Cocci cave.
The Cocci cave (grotta dei Cocci), on the Mount Santa Croce on the right side of the Nera river, has given back remains – visible at the museum – referred to the Neolithic and to the Bronze age. 
Place of ritual and worship was probably popular by people from other territories of the Apennines to witness, since that time, of an area where cultural exchanges were held.
In 1945 in Miriano location, along the Via Flaminia – in the stretch towards Terni – were find some remains – three spears , a ferrule, some decorated bronze plates and the bottom of a large vase – part of one (or more burials) referred to an italic soldier of the VIII-VII century BC.
Nequinum: the first settlement of the Iron Age.
The fortificate settlement of Umbrian people – called by Livio with the name Nequinum – raised on the steep part of the rocky cliff, probably nearby the place where Albornoz Fortress was raised, during the Iron age.
Discover the history of Narni.
Continue to discover the history of Narni:
What to know about Narni.
Continue to discover Narni, the history and its illustrious characters.
Discover interesting points of Narni and of its territory.