The beautiful village of Stifone, where once there was the old Roman port of Narni, lies along the emerald course of the Nera river, between breathtaking views and places to practice outdoor sports surrounded by nature.
Stifone, the village and the former port along the Gole del Nera.
The area where today is the village was the river port of Narni already in the period before the Romans and grew up, in the period after, with the realization of a shipyard – probably made from the first punic war. 
Tacitus tells about the trip towards Rome, with the boarding in the port of Narnia, of the consul Gneus Calpurnius Piso in 19 AC and some findings of tombs and mosques of imperial age which attest that the port became an increasingly frequented place. 
The village was born between the 14th and the 16th century thanks to the Silori family who built over there the houses for the farmers and the craftsmen who worked in their activities. 
The presence of the ancient gualchiere, of the of the 18th century pontifical ironworks, and of two of the first hydroelectric power plants of Italy, indicate the importance of the river and the the work vocation that has always distinguished this place and that today has moved only a little further south, in one of the most important industrial areas of Umbria.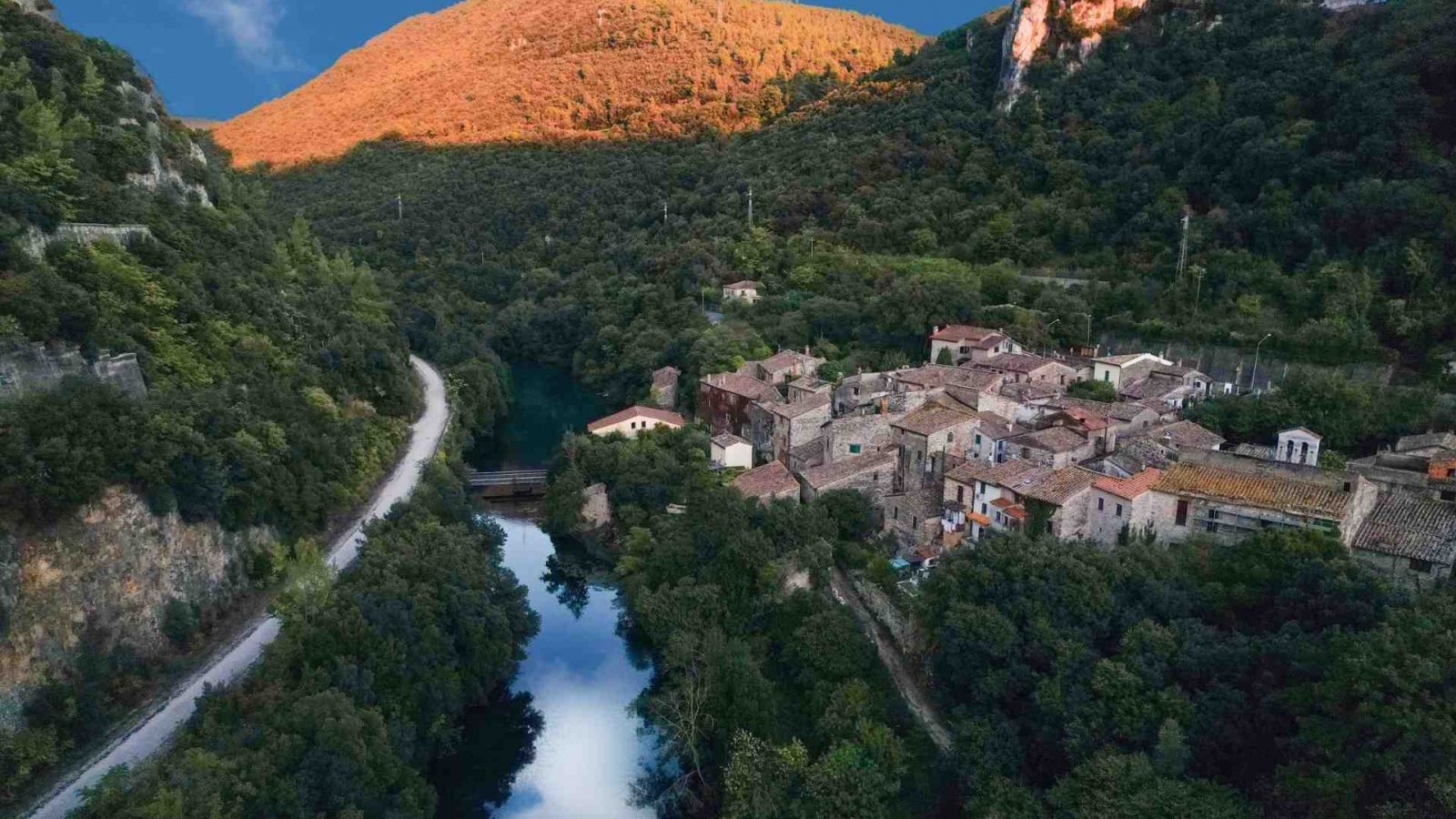 What to see in Stifone and nearby.
The village has preserved its characteristic aspect designed by the houses built in the Middle Age in symbiosis with the river. 
Two little squares, at the entrance , framed the little Church of Santa Marina (link a PDI) with the characteristic door in cotto and the bell gable.  
Several springs are located close to the Nera, and the one that flows near a cave, also incorporates ancient and evocative sinks.
Today a bridge leads, on the other side of the Nera, where in the past there was the old railroad and today there is the cyclo-pedestrian of the  Gole del Nera. Above of this side of the Mount Croce you can reach the remains of the Monastery of San Giovanni (called also as Hermitage of Santa Betta). 
Almost 900 meters south of the village, in the Le Mole area, there are the remains of the Roman Shipyard discovered in 1969.
The pretty village of Stifone and the banks of the Nera can be visited by foot.
You can park at a parking lot along the Via Ortana.
Discover with us the interesting places of the village or nearby.
Or discover the points of interest of Narni and of its territory: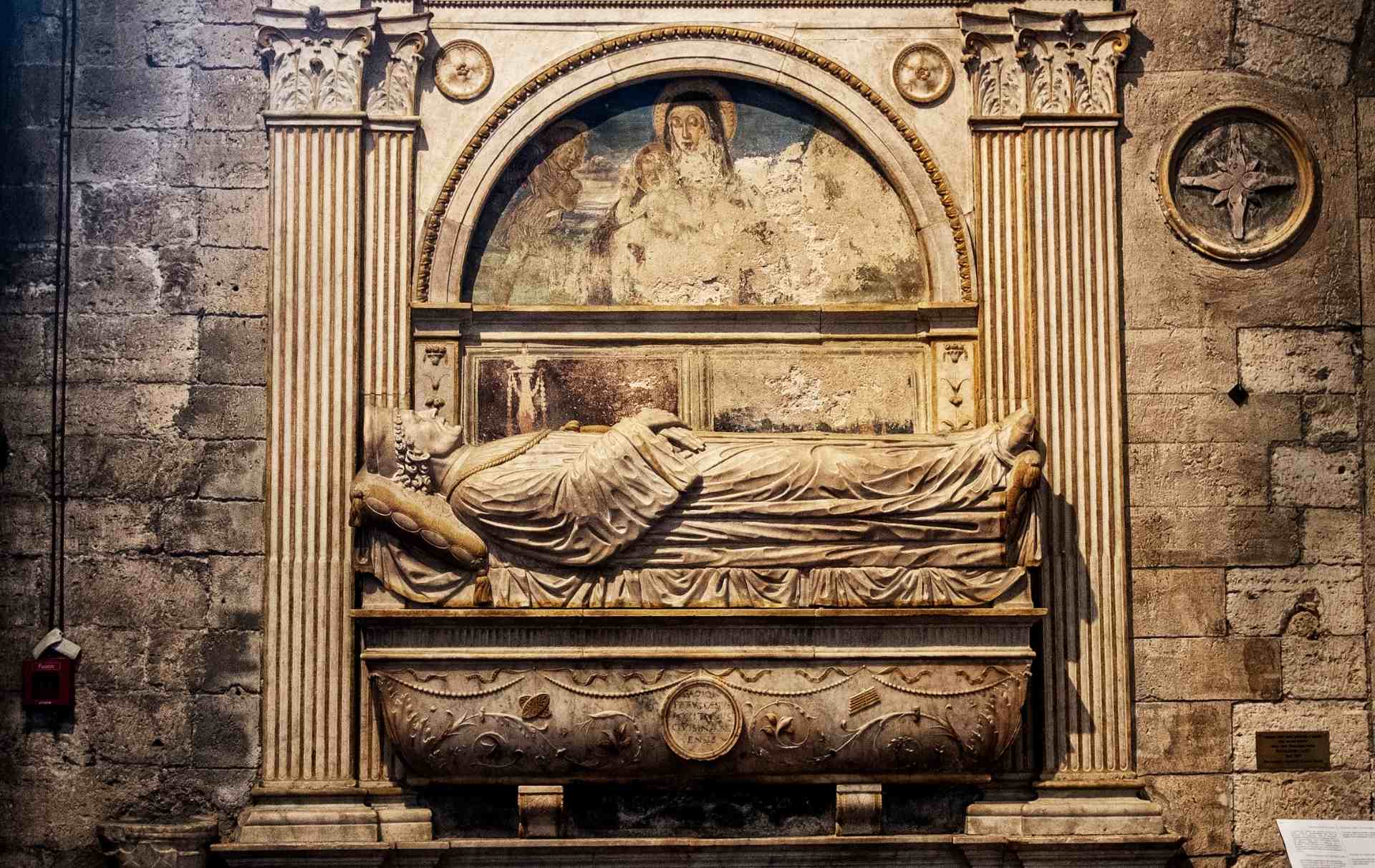 Church
The left aisle, placed on the lateral entrance from Piazza Garibaldi, preserves different works including graves, altars and chapels. The left aisle of the Cathedral of
Learn more