The former castle of San Vito, which today is a pretty hamlet of Narni, is characterized by the high watchtower that, surrounded by olive and holm oak woods, dominates the valley of the Tiber River.
The village of San Vito of Narni.
The first nucleus of the village was formed in the early Middle Ages around the Roman watchtower built in the first century B.C. – probably one of the towers erected sutto the empire of Marcus Aurelius and mentioned by Suetonius.
In 1036 the "Curti Sancti Viti" (= Court of st. Vitus) is mentioned in the medieval document called Farfense Regesto.
The castle was under the influence of Narni since 1200 and we know that in 1279 it passed from the Annibali family to the Scotti narnese who had control for almost 600 years. After the Scotti, in the nineteenth century came the powerful Roman family of Counts Ruiz De Cardenas.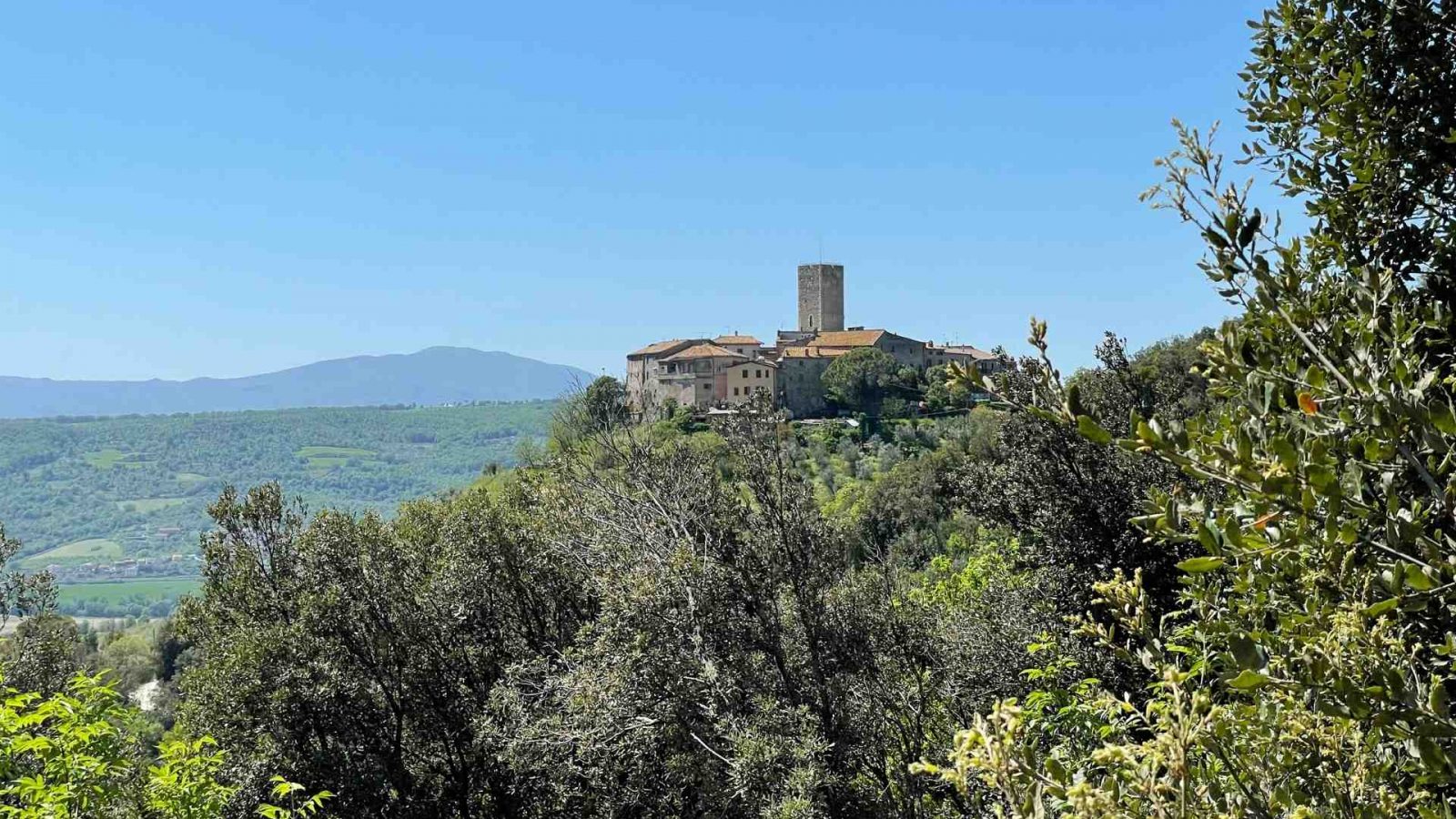 What to see in the old town and nearby.
The old town of San Vito is a little jewelry, both for its architettonica conformation in circular fortress, both for its elevated and dominant position on the below Tevere valley, between Orte, Otricoli and Magliano Sabina,with a high-quality countryside of high environmental and landscape value. 
At the center of the castle there is the fortress with two entrance doors with at the center the square tower , today the beautiful residence called Castle of Tempovita.
There is no longer the ancient parish that was inside the castle. 
The new Church of Santa Maria Annunziata and San Vito, built in the early 1900s, tells the story and the traditional strength of the people of the village who, thanks to the will of the parish priest Carlo Checcucci of San Casciano Val di Pesa – who rests there today – built it in honor of the patron. 
In the square below the church, on the left, you can see the Monte del Grano Old Mill built in 1600 and used as a restaurant from the first years of the 1970; in the center there is the municipal fountain stone, work of the fifties.
On the left of the village, a pittoresque and dirt street which goes between olive trees and goes inside a secular wood (called I Lecini) preserves the characteristic Church of Madonna delle Grazie, built between 1774 and 1777 and private property. On the altar in addition to several ex-voto, there is a beautiful canvas from the XVI century of the vergine col Bambino. In the crypt are preserved the tombs of the counts Ruiz De Gardenas.
The village can be visited by foot leaving the car outside the castle walls.
We recommend parking near the parish.
Discover with us the interesting places of the village or nearby.
Or discover the points of interest of Narni and of its territory: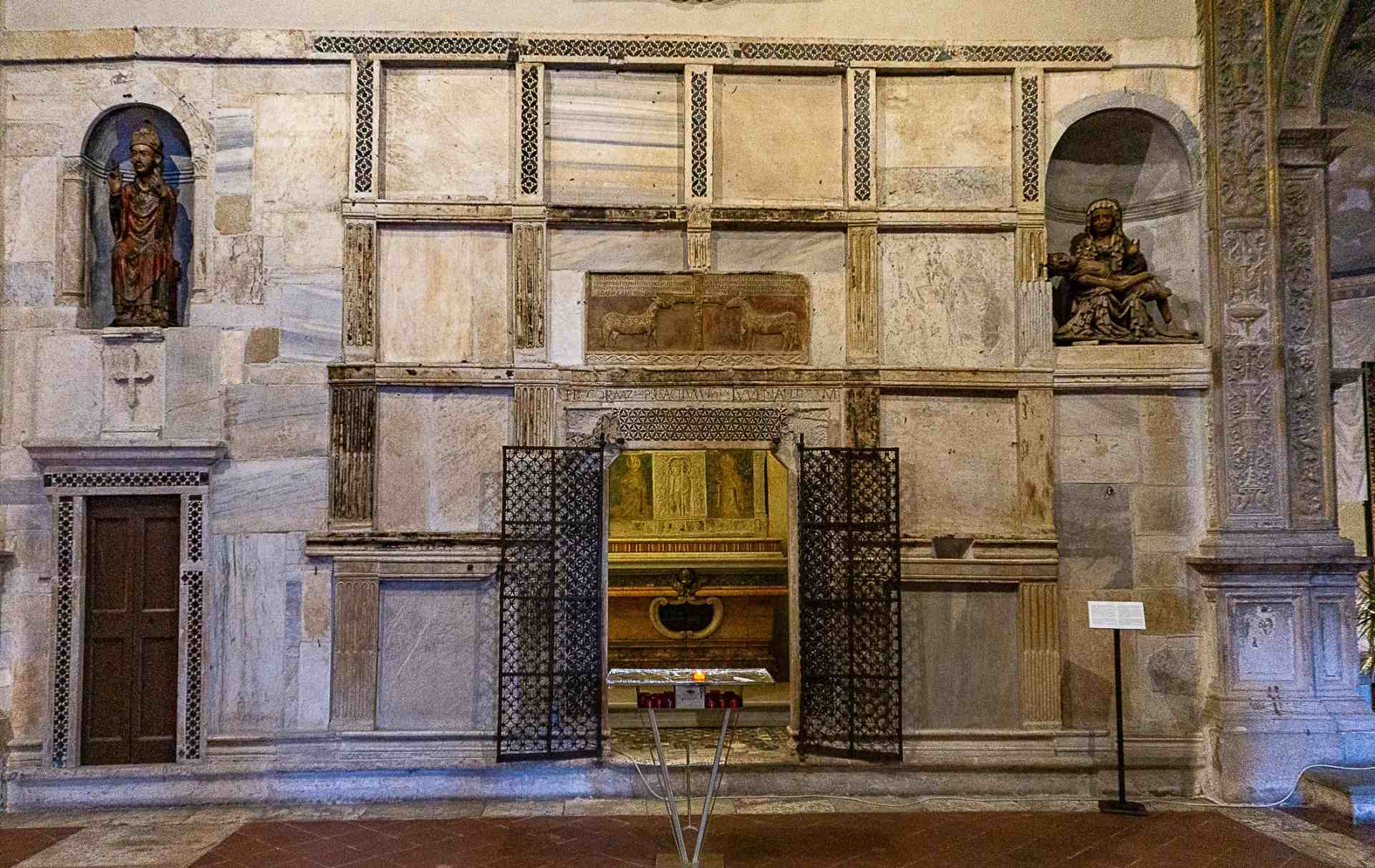 Church
One of the particularities of the Cathedral of Narni is the presence of two aisles instead of one. The right aisle continues with that birthed
Learn more