The wonderful and ancient Church of San Michele the Archangel rises on a little hill not far from what was the castle of Schifanoia.
The Church of San Michele Arcangelo along the Way of the Protomartyrs.
Today the church is a suggestive work in Romanesque architecture, but in ancient times it must have been one of the ancient defensive structures erected by the Longobards.
Popular tradition states that St. Michel appeared in this place on a cart pulled by bulls. the shepherds welcomed him and the Archangel gave to them two miraculous irons which could cauterize wounds produced by animal bites.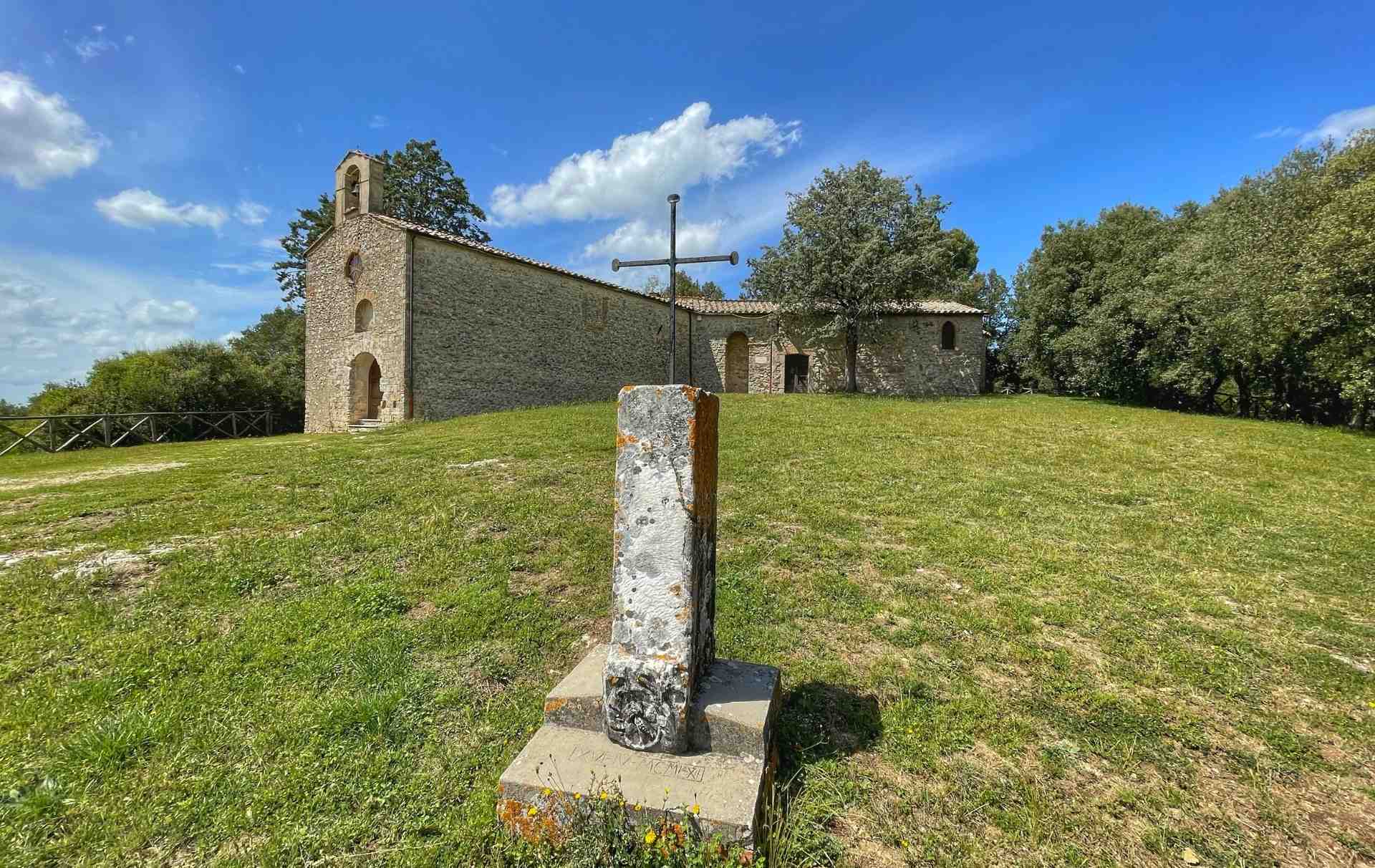 The particular structure.
The Romanesque building is long and it is characterized by two ambiences which meet each other in a central point forming at an obtuse angle. 
The facade is provided with a large arched portal with an eccentric ring with a round window in the manner of the rose windows of medieval churches.
The works inside the Church.
The internal ambience is uphill and has an irregular trapezoid shape, with the walls spread apart and asymmetrical up to the large arch that separates the building, consisting of three rooms: the abbey hall, the connecting corridor and the church proper.
The ambiences are painted by frescoes :
those of the abbey hall, dating from the 13th and 15th centuries, represented the ascension to heaven of Jesus with below two hosts of people, the Madonna and the Apostles on one side and a group of men and women lavishly dressed on the other;
the paintings in the apse of the abbey hall represent among other saints, pope Giovanni XIII of Narnia origin, Emperor Otto I and his wife Adelaide, the young princess Theophane and the future emperor Otto II.
This ancient fresco representation is there to recall the passage to that abbey of the imperial procession from Rome, after the marriage of Otto II, moved to Germany.
Along the Way of the Protomartyris.
The church is placed along the Way of the Protomartyr: It crosses the cities that gave birth to the Protomartyris Berardo, Adiuto, Accursio, Pietro and Ottone and ends in Terni at the Sanctuary Antoniano of the franciscan protomartyrs following the places where San Francesco carried out his work of preaching leaving an indelible mark.
ChurchSan Michele Arcangelo
Schifanoia – 05035, Narni
The church is about 500 m. away from the square of Schifanoia and is reachable on foot or by car on site.
The church is generally closed but open events are organized.
The advice is to park near the main square of Schifanoia and take a walk to the church.
Discover with us the interesting places nearby.
Or discover the points of interest of Narni and of its territory: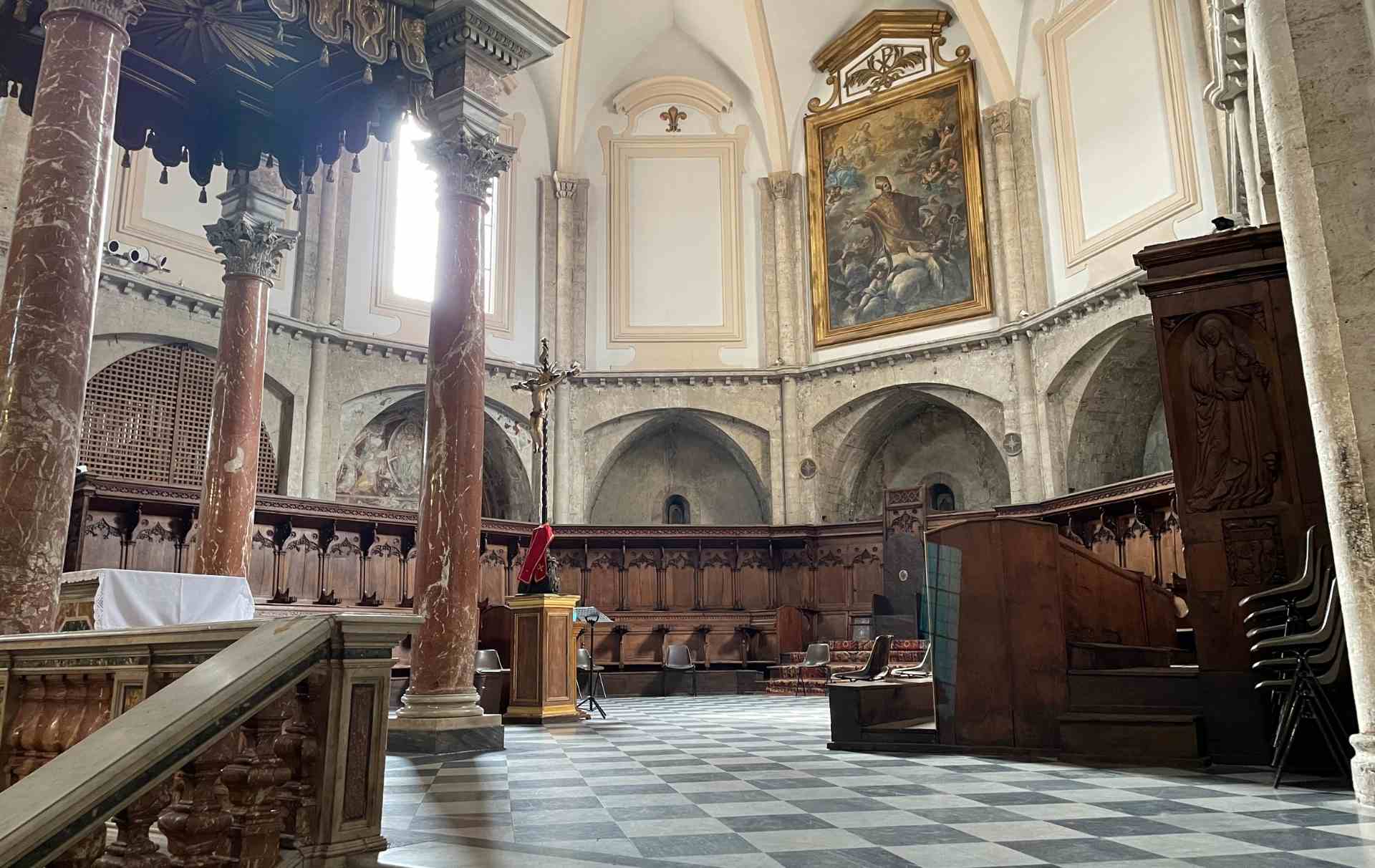 Church
The apse, in the Gothic architecture, is characterized by seven chapels inside of which the architect has wanted to link the uniqueness of the Narnese
Learn more