The ancient castle of Itieli is a place rich in history and ideal for being in contact with nature and outdoor activities.
Itieli, the castle of the "Indusse".
The village is a sort of oasis of peace and quiet surrounded by nature, and became the destination of many families during the summer and an enjoyable place to live all year. 
It is worth visiting this place for the quality of the air, for its location and for the landscape that can be seen throughout the old town.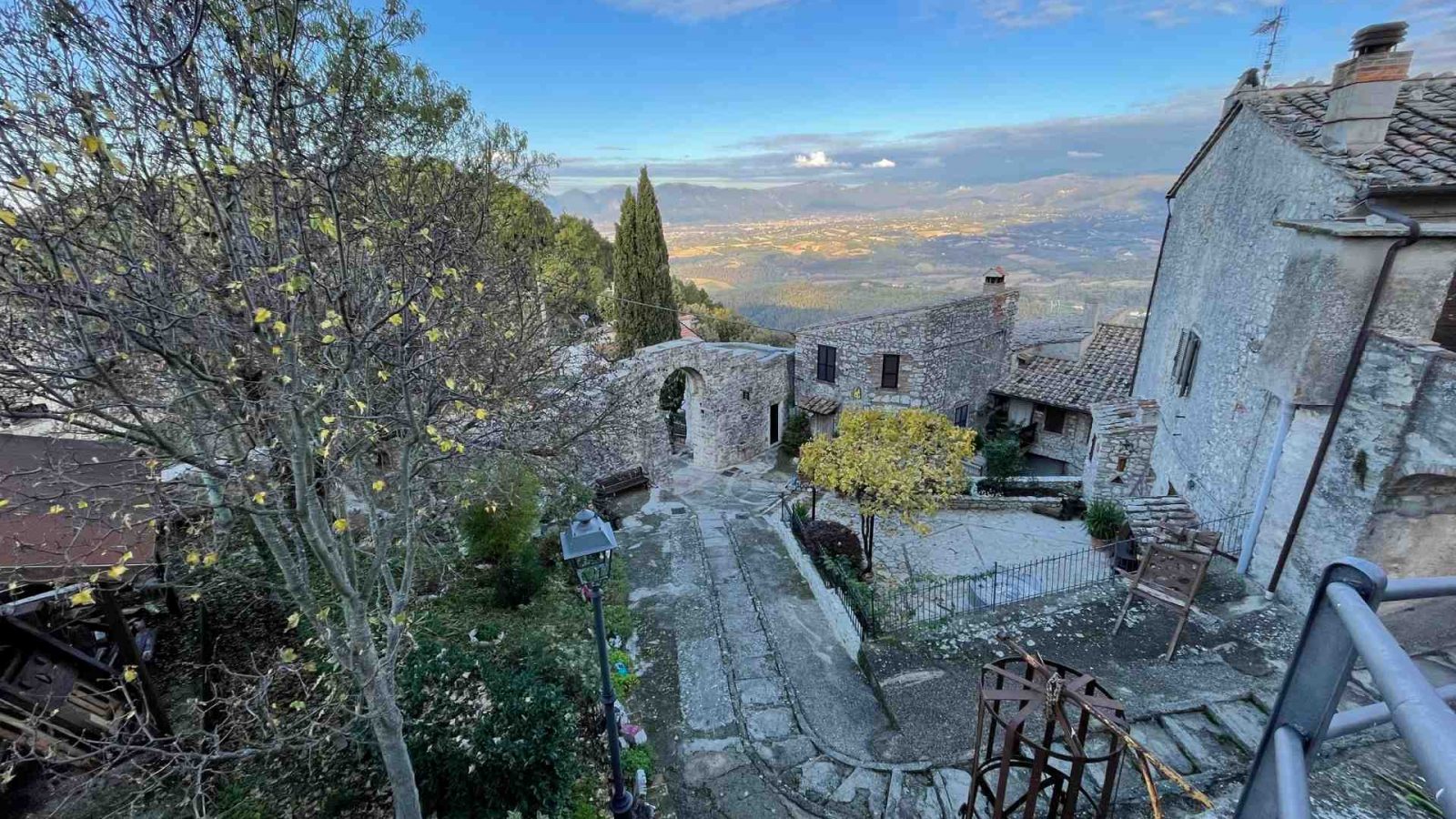 The origin of a border castle.
There is no reliable information about the foundation of what was a border castle, but it is beginning to be mentioned in documents of the 13th and 14th century as the Castrum Ithiulorum (=Castle of Itieli).
The location of this structure made it important for Narni, since it was on the border with the territory of Terni.
What to see in the old town and around.
The defensive structure of the former castle is still visible and imposing, with the city walls, towers and fortifications of the thirteenth and fourteenth centuries.
The main entrance door is located in the valley and is defended by a tower called "Torre degli Aimuccis" because of the name of one of the families of the ancient castle. Inside the tower is still visible the original floor.
Suggestive alleys with medieval houses and squares from which you can enjoy the exceptional views of the valley.
Interesting is the square of Antusse (or Indusse) and the one where stands the Church of San Nicola, the most important religious building in the country.
Inside the walls a medieval catapult is reconstructed and an ancient mortar watches over the valley, in memory of the weapons that defended this border place.
The tradition of the "Indusse" Fest in the third weekend of May.
The word indussa (or andussa) comes from the greek word anthus (or "flower of fire") which is referred to particular torches which are lit to accompany the procession of the saturday night in honor to St. Nicholas , celebrated every year on the third weekend of May.
During the evening of the festival a large fire is lit and all light their own "indussa" and leave for a night procession – the Intussata – that illuminates Mount Censo renewing an ancient tradition.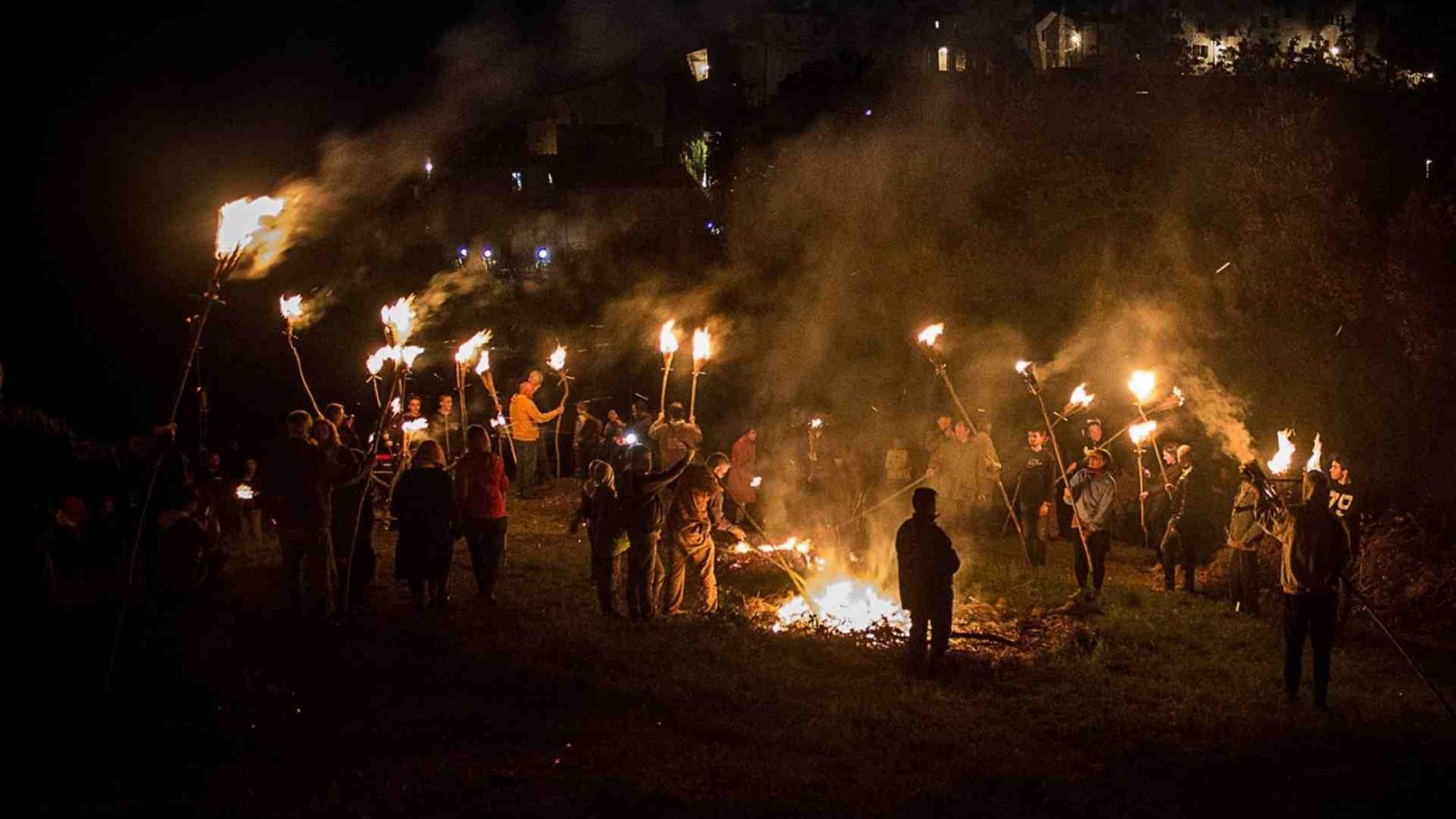 The Censo Mount Trail is a walk of about 1.2 kilometers that winds around the almost summit of the homonymous hill in its entirety, a few steps from the Itieli.
The path crosses a forest and is characterized both by signs indicating the botanical species that meet, and by very special works that accompany those who walk in a world of art and fantasy.
The former castle is open all year round.
You can park at the highest point of the village, at the back of the Church of San Nicola and from there walk to the square of Andusse.
Discover with us the interesting places of Itieli or nearby.
Or discover the points of interest of Narni and of its territory: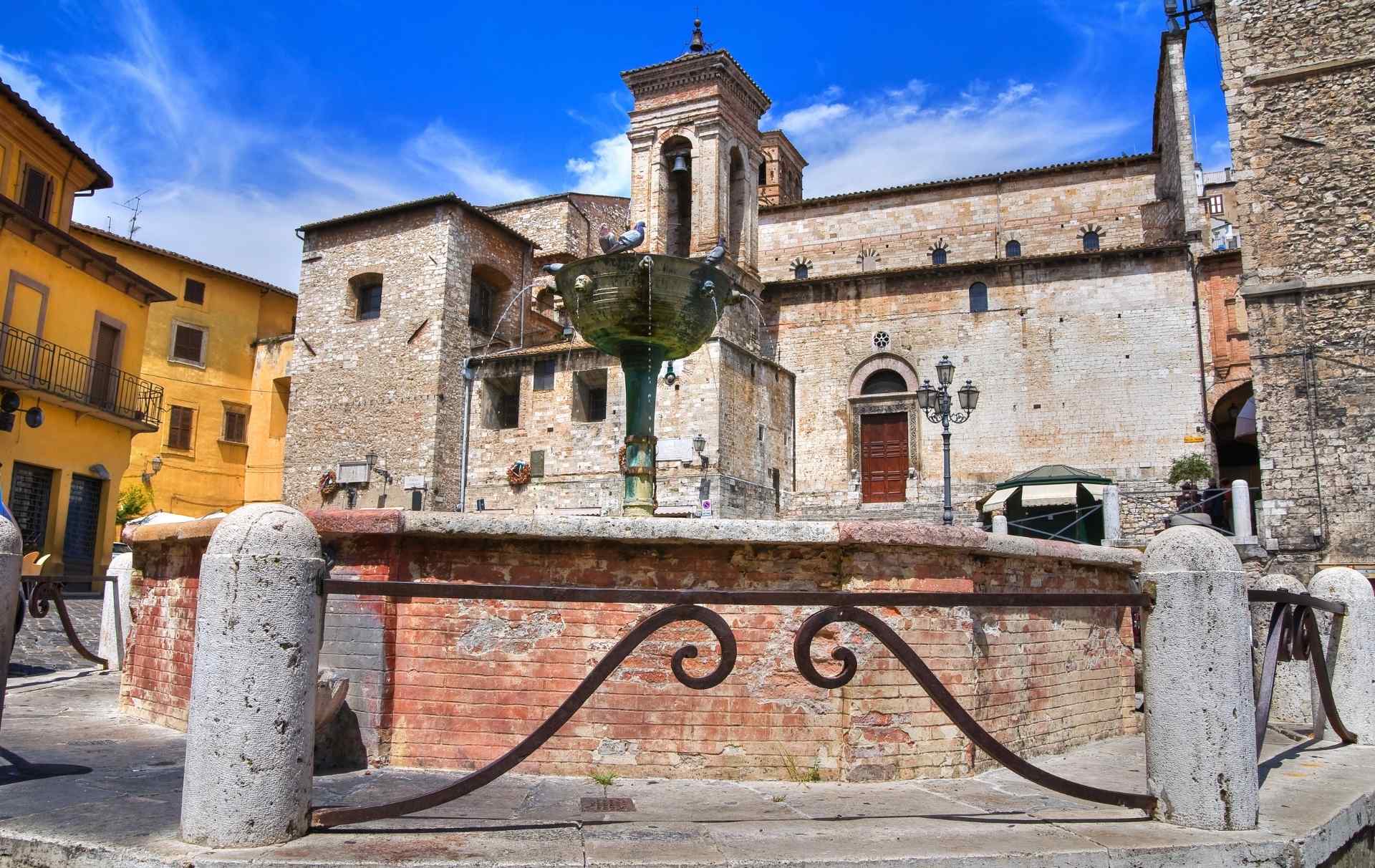 City of Narni
Piazza Garibaldi (Garibaldi Square) was once called Lake Square or Lacus square because of a large cistern used during the Middle Ages to provide water
Learn more