The left aisle, placed on the lateral entrance from Piazza Garibaldi, preserves different works including graves, altars and chapels.
The left aisle of the Cathedral of Narni.
From the entrance, on the left, you can see the Altar of San Biagio, with a canvas made by an unknown author dating 1675, following the Altar of San Pietro, with a Renaissance architectural background, has a canvas of Livio Agresti from Forlì: the delivery of the keys to San Pietro of 1560. 
Interesting is the Monument to the Senator Pietro Cesi, work attributed to Bernardo from Settignano (1477) called the Rossellino, remembered by D'Annunzio in the poem dedicated to the town of Narni. 
The fresco of the lunette representing the Madonna col Bambino is beautiful and someone attributed it to Pietro Mattea d'Amelia, even if the obvious Tuscan characters of the painting make us doubt this attribution.
The Chapel of Consolation.
The Chapel of Consolation, called "del Coretto" is a beautiful example of Tuscan architecture. You can enter through a stained glass window from 1700 which closed a beautiful arch supported by four columns from the fifteenth century.  
The Chapel was built by the will of the bishop Pietro Gormax, Spanish, who made the Church of Narni from 1490 to 1515.  He dedicated the Church to the Madonna of Consolation, having a sculpted marble aedicule erected, in which he had a fifteenth-century table enclosed; that represented the Madonna of Consolation, of Byzantine inspiration. On the right side, work of Tuscan or Lombard Marmorari (school of Bregno), the massive sepulcrum which the bishop Gormaz had himself built; at the bottom the Madonna col Bambino, at the sides the Saints Giovenale and Cassio and the Saints Pietro and Paolo .
The stalls of the choir (1726) are of valuable workmanship , but their presence had made the Chapel its architectural unit lost.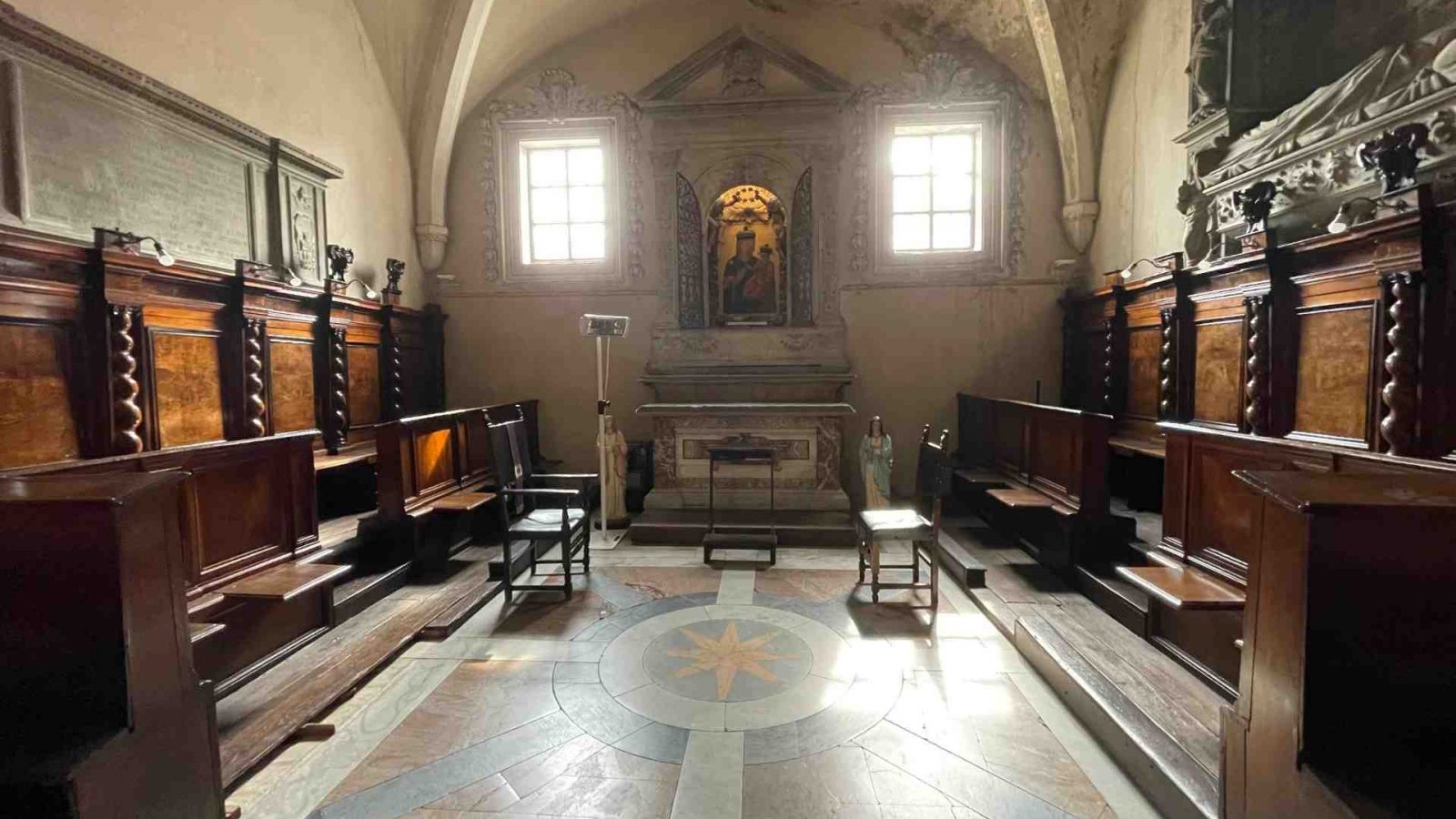 The wood Statue of Sant'Antonio Abate.
In the corner is the Statue of Sant'Antonio Abate of Vecchietta of 1474: the statue was commissioned by the Company of Sant'Antonio for their church existing in the spaces below the Sacristy of the Cathedral.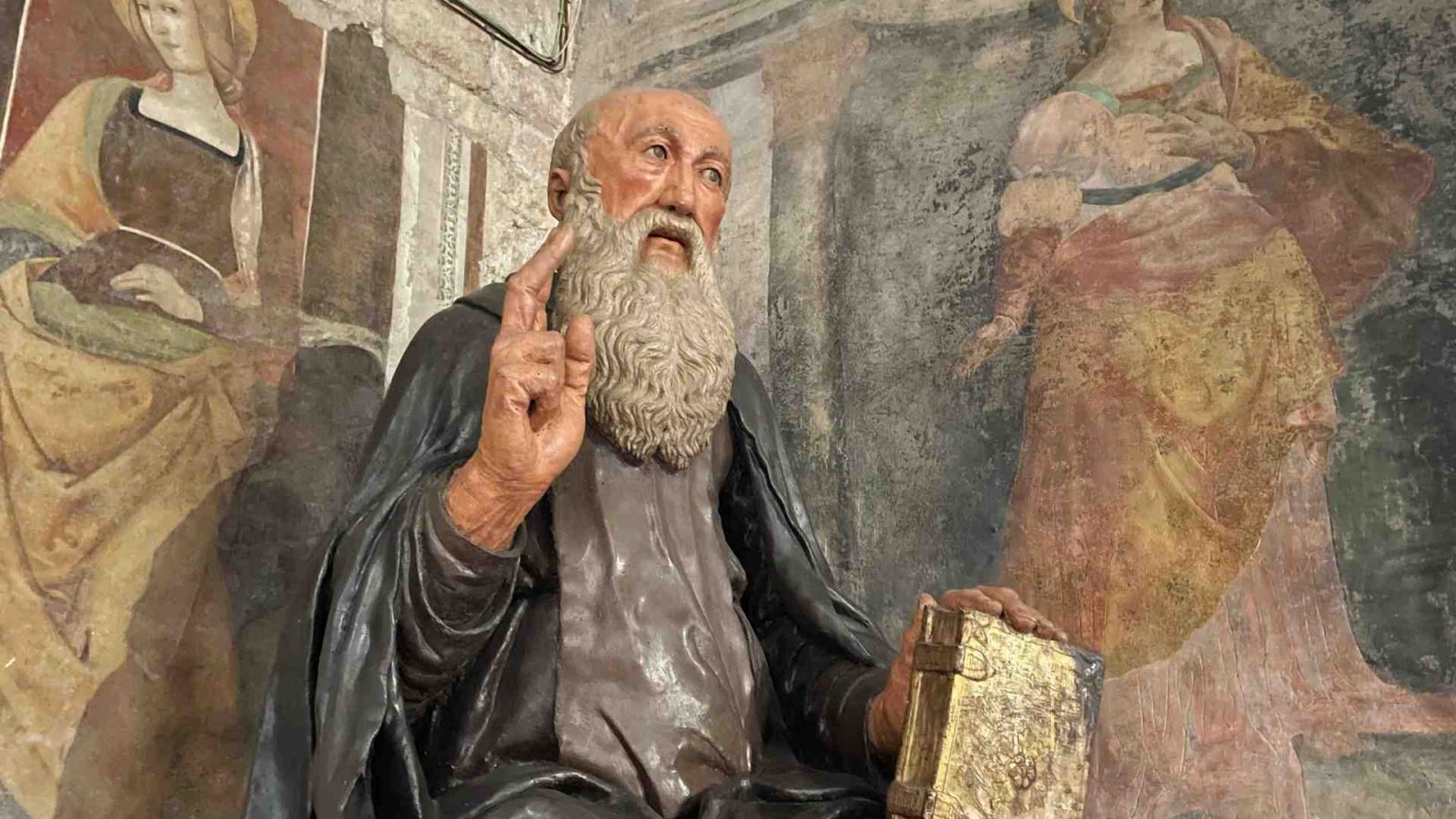 The visit to the Cathedral.
Continues the visit to the Cathedral:
Go back to the Cathedral's page.
Cathedral of San Giovenale
Piazza Cavour – 05035 Narni TR

Opening hours: 
from 8am to 12.30pm
from 3.30pm to 7pm
It is suggested to park the car in the Suffraggio's parking lot and go up with the elevator until Via Garibaldi reaching Piazza Cavour.
Continue to walk with us discovering what to see inside the walls of Narni.
Or discover the points of interest of Narni and of its territory: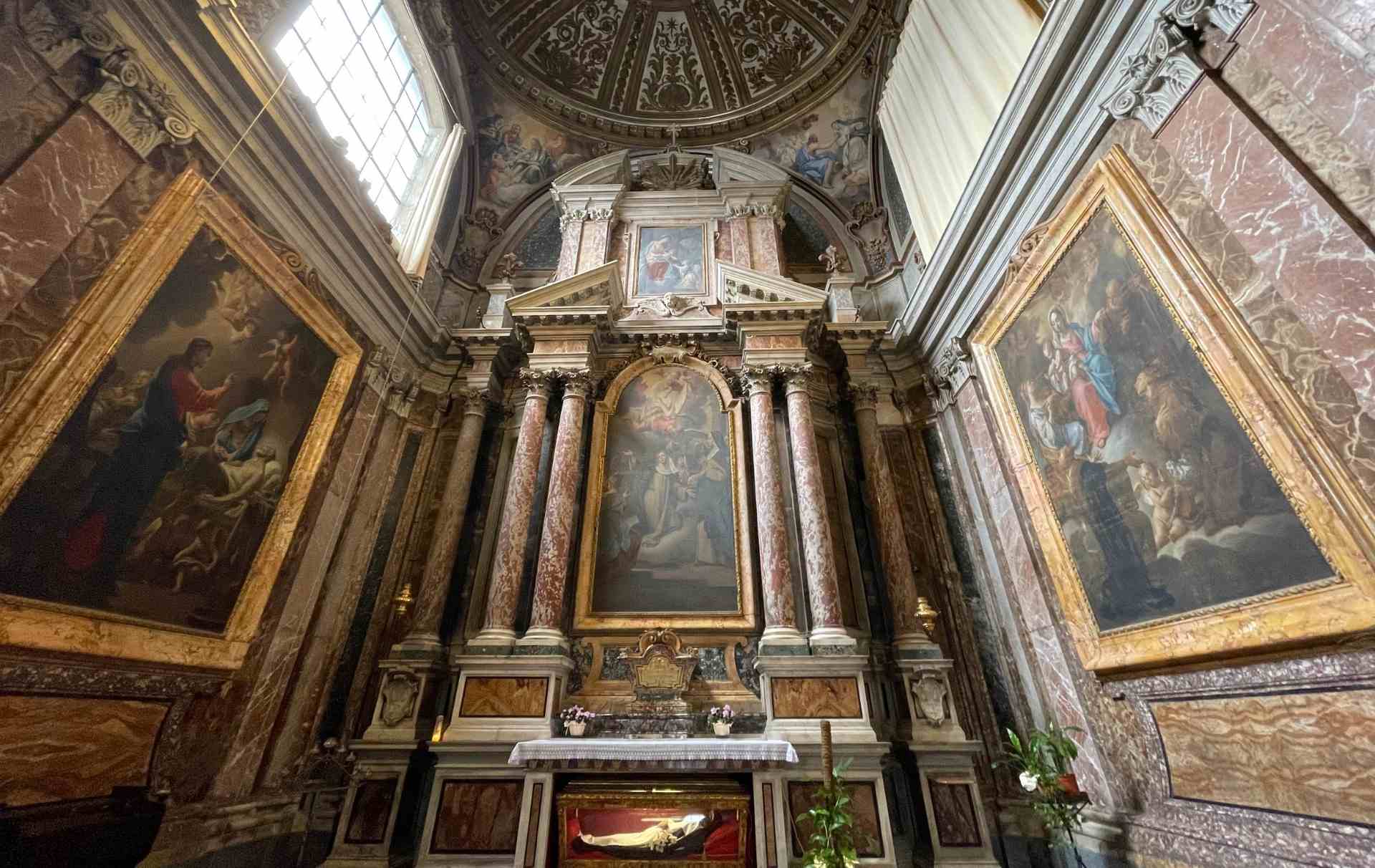 Church
On the two sides of the transept there are two of the most singular works of Narni's Cathedral: the Chapel of the Blessed Lucia, in
Learn more