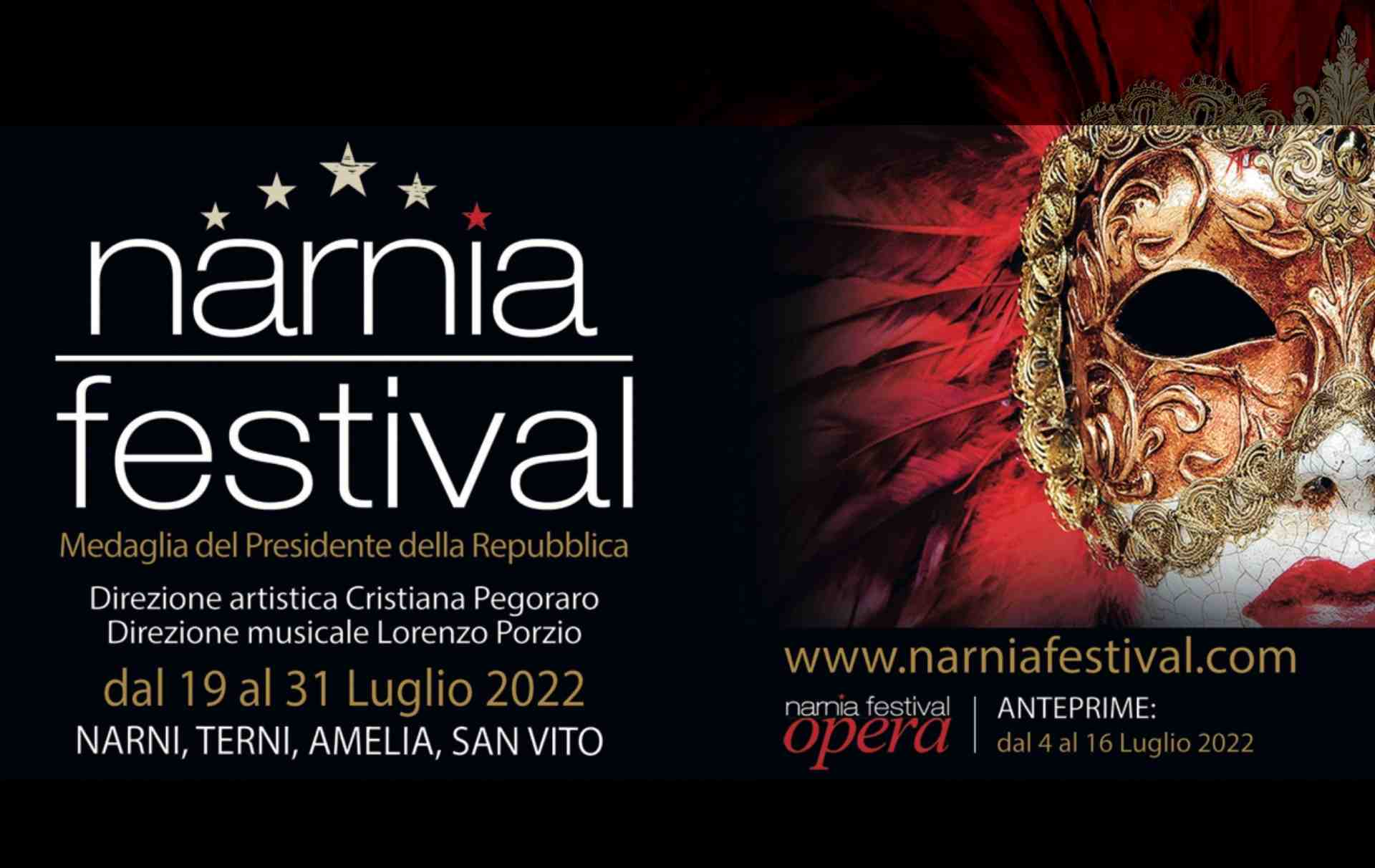 Narnia Festival 2022
From 19 to 31 July will take place in Narni the 2002 Narnia Festival, an event of music, dance and theater with 55 different events directed by the pianist Cristina Pegoraro together with the composer Lorenzo Porzio.
Back to Narni, the Narnia Festival 2022
In the next two weeks Narni is preparing to host the eleventh edition of the Narnia Festival that stands out, as every year, for its wonderful artistic offer.
Katia Ricciarelli, Margherita Buy, Marisa Laurito, Elizabeth Norberg-Schulz, Sebastiano Somma, Pippo Franco, Maria Rosaria Omaggio, Enzo Decaro, Massimo Giletti, Luc Bouy, Pablo Garcia, and many other artists chose the festival and were guests.
The events will be held in the most evocative spaces of Narni starting from the concert on Tuesday, July 19 at 21.30.
Narni is a beautiful city to visit at any time of the year, but it is even more beautiful when there are performances of music, dance and theater.
Come and discover Narni during the Narnia Festival and discover with us an area rich in history, culture and food and wine.